Join us in Copenhagen for the premier innovation and technology event for SAP end-users from every industry, across the globe. When you attend, you'll get immersive hands-on technical learning on the key topics in SAP technology, connecting with peers and thought leaders on a meaningful level.
These sessions will help IT Leaders and their teams digest the massive amounts of change and pressure to transform with both strategic and practical insights.
Our comprehensive agenda includes hands-on learning labs, in-depth case studies and customer stories, and interactive learning sessions.
This event will help you:
Understand SAP's road map and solutions
Learn how to get started with solutions such as SAP BTP, SAP S/4HANA, SAP Analytics Cloud, and more
Hear best practices for solving challenges such as managing SAP in a cloud environment, developing powerful user interfaces, and applying cutting edge DevOpps methodologies
Explore emerging technologies including AI and Machine Learning, Automation, and Predictive Analytics
Plus, our networking opportunities are beyond compare. From lunches to session discussion to evening reception, you'll have numerous chances to meet with your peers, colleagues, and mentors.
This event is co-located with the SAPinsider EMEA 2023 conference. Registration to this event gives you full access to both events. Don't miss out on this exceptional opportunity to multiply your learning.
The SAPinsider Innovation & Technology Summit 2023 is a dynamic educational experience featuring sessions led by experts and thought leaders in technology.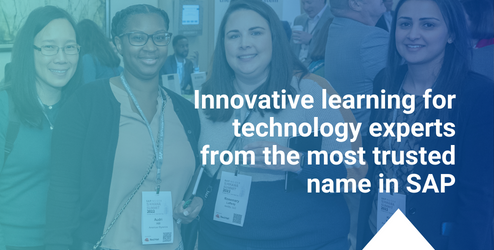 TOPICS COVERED
Cybersecurity
Data & Analytics
SAP S/4HANA
On Premise & Cloud Operations
Integration & Enterprise Architecture
Application Development & Automation
Artificial Intelligence
WHO SHOULD ATTEND
Architects
Developers
Administrators
Data and Analytics Professionals
Security Professionals