Join us in Charlotte, North Carolina for an unparalleled SAP end-user event dedicated to SAP S/4HANA and Finance, brought to you by the most reputable SAP educational provider in the world, SAPinsider.
Discover the myriad of benefits to moving to SAP S/4HANA and streamlining your financial solutions, such as enhanced accuracy, transparency, and efficiency.
In today's competitive market, companies must quickly evolve their systems while managing complex change. Learn how to modernize your financial systems and develop comprehensive strategies for sustainable business outcomes and long-term success.
Led by industry experts and thought leaders, our sessions are interactive, end-user focused, and offer practical insights you can implement right away.
Register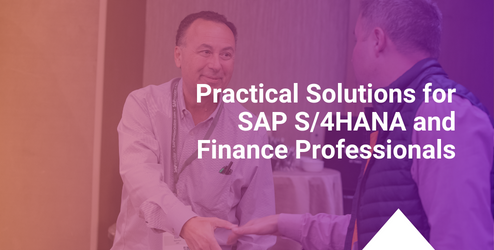 TOPICS COVERED
Finance Transformation
Financial Accounting
Financial Planning + Tax
WHO SHOULD ATTEND
SAP Financial System End-Users
IT Directors & Managers
Business or Finance Leaders
You can save $300 if you register by September 9. Don't miss out!