Sessions
Panels
Digital Identity for Canada's Credit Unions – Opportunities, Challenges & Progress
Digital Identity is a hot topic. In this session we will explore why your credit union should take an interest, and what digital ID can do for your credit union and your members. Learn how the credit union system is coming together with trusted partners to make this a reality.


Drew Wilczynski
Executive Director, CUCC (moderator)

Neil Butters
VP, Digital ID Product, Interac

Jodi Chambers
Chief Strategy and Innovation Officer, Cornerstone Credit Union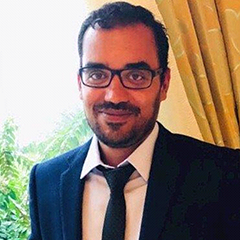 Ramanathan Narayanan
VP of Technology, Vancity
Open Banking, Fintechs and Credit Unions – What Are the Opportunities?
During this session panelists will explore options for credit unions and fintechs to collaborate and leverage open banking to create new financial products and services that better serve the needs of their members and communities. The discussion will cover topics such as the potential benefits of open banking, including increased competition, innovation, and access to new markets, as well as the challenges that may arise from implementing open banking systems. The panelists will share their experiences and insights on how credit unions and fintechs can work together to overcome these challenges and create a more equitable and inclusive financial system for all. The session will also provide practical tips and advice on how to get started with open banking, including regulatory considerations, data privacy, and security issues.


Deborah Moore
VP Service Delivery, Celero (moderator)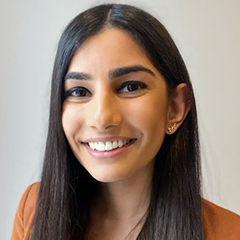 Sabena Sandhu
Manager of Policy, CCUA

Carrie Forbes
CEO, League Data

Donna Galloway
Member Board of Directors, Open Finance Network Canada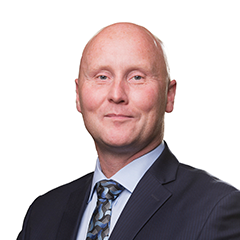 Mike Elchuk
Executive VP & Chief Information Officer, Affinity Credit Union
The Future of Payments in the Credit Union System
In this session credit union leaders will discuss the challenges and opportunities that credit unions face in modernizing payment systems. The panel will discuss the state of payment modernization in Canada, including initiatives such as the Real-Time Rail and the ISO 20022 standard. The panelists will explore the options credit unions have in adopting new payment technologies and will discuss the potential benefits of payment modernization like improved analytics and fraud prevention security. Attendees will gain insights into the latest payment trends and technologies, and how credit unions can stay competitive and provide value to their members in the rapidly changing payments landscape. Additionally, the role of regulatory bodies in fostering payment innovation and ensuring consumer protection will be examined.


Dave Kelly
(moderator)

Michael Nolan
Head of Digital Strategy and Business Architecture, PPJV

Erick Wong
Chief Product Officer, Central 1

Tracey Black
President and CEO, Payments Canada
Breakout Sessions
Value of Data
Inherent in every aspect of payments modernization is ISO20022, an explosion of data that will travel with the payments message. Similarly, you can't talk about fraud without talking about data. You can't talk about anything without talking about data! In this session, the panelists will share more about the types of data, the opportunities it creates, the importance of developing a data strategy, and next steps to go about it.
Moderator: Chris MacDonald, Head of Platform, Product and Strategy, Central 1
Speakers: Sue Whitney, VP, Payments Strategy & Relationships, Central 1, Ahmad El Kays, Head of Data Architecture, PPJV, Paul Paruch, Vice President Digital & Payments, Atlantic Central and Nolan Andres, Chief, Technology & Innovation, Kindred Credit Union
Digital Transformation in Today's World - Presented by Digital Nova Scotia
Join our panelists as they discuss what digital transformation means in 2023. Bringing unique perspectives as technology leaders, researchers and partnership builders, the panel will share insights on defining digital transformation and what it means for today's business leaders, what is driving the change, as well as the trends and impacts on businesses moving forward.
Speakers: Matthew Steinberg, Director, North America Engineering Hub Territory Lead, Michael DeVenney, President, WorkInsights and Elizabeth Walford, Managing Director, Walford Partners Inc.
The Cyber Money Heist
FortiGuard Labs will review the most common attacks in the financial sector. We look at the top attacks from the first quarter of 2023 and understand why the attacks have been successful in the financial services industries. The talk will include a detailed look at threat actors well-known in the industry and some of their attacks campaigns most feared in financial services.
Speaker: Aamir Lakhani, AKA Dr. Chaos, Senior Offensive Attack Researcher, Fortinet
Digital Banking Offer Presentment – Challenges and Opportunities for Canadian Credit Unions
For the past decade, the Big 5 banks have taken advantage of their digital banking environments to successfully cross-sell products and deliver an engaging customer experience. ASAPP Financial Technology Inc., as part of the Central 1 Digital Banking Forge Community, is proud to share some insights on this trend and explain how credit unions will soon be able to compete effectively around targeted offer presentment for members. ASAPP OXP and Central 1 will also present the new ASAPP OXP ENGAGE Widget™ and how the Forge Community supported the development of this capability, which will be available to Forge Digital Banking customers in July 2023.
Speakers: JR Pierman, President & CEO, ASAPP OXP™, Tony Dunham, Chief Revenue & Customer Experience Officer, ASAPP OXP™, Prerit Gomes, Platform Services Manager, ASAPP OXP™ and Robert Hayman, Head of Emerging Digital Initiatives, Central 1
The Power of the Credit Union Voice in Shaping the Future of Canadian Payments
This session will focus on the importance of credit unions and their members as key stakeholders in shaping the future of the Canadian payments modernization journey. Credit unions have a broad reach across Canada, serving millions of Canadians. They have significant influence in decision-making together with governments, regulators, and other financial institutions: more so than they may realize. So what do credit unions need to do with this power and responsibility? And how can organizations like PPJV help? Join this thought-provoking discussion and take part in shaping the future of Canadian payments!
Speakers: Duke Butler, CEO, PPJV and Todd Roberts, Partner, National Payments Practice Leader, Deloitte
Cloud Powered Banking in the Digital Age
Credit Unions are revolutionizing the traditional brick-and-mortar branch, aiming to provide members with an innovative banking experience. The task at hand is no small feat—credit unions must seamlessly integrate digital and physical experiences to enhance operational efficiency and elevate the member experience. It is a complex challenge, yet one that is crucial for achieving success.
In this enlightening conversation, we will present a holistic strategy for credit unions to harmonize their physical spaces with the digital realm. This approach is designed to meet the ever-increasing expectations of members, encompassing factors such as safety, speed, convenience, and security. Join us as we outline a comprehensive blueprint that will empower credit unions to navigate this transformative journey effectively.
Moderator: Chad Griffin, CIO, League Data Ltd
Speakers: Carrie Forbes, CEO, League Data, Karan Maini, VP Banking, Financial Services & Insurance, Persistent Systems
The Future of Financial Services – Finding Opportunity Amid Relentless Change
The accelerated pace of disruption within financial services requires approaches and technologies that enable financial institutions to pivot quickly and deliver at scale. Digital is table stakes. Fintechs fuel the expectation that digital experiences should be effortless and personalized. And open banking in Canada presents both challenges and opportunities. Technological advances add further to the velocity of change – developments like the public cloud, artificial intelligence and analytical tools, Web3 and blockchain, and next-generation platforms built on modern programming languages to be part of open ecosystems. Explore the future where banking is open, finance is embedded and agility is indispensable.
Speakers: Dave McIninch, SVP Next Generation Solutions, Fiserv
Humanizing Digital Banking: Lead the Digital Transformation Age
Credit unions were founded more than a century ago on the promise of "people helping people". This familiar slogan may not seem like it still has a place in an era of automation, technological disruption and digital transformation. Digital banking can now enable experiences which are every bit as effective as the face-to-face interactions associated with branches. By focusing on delivering humanized financial services, institutions can drive down costs, improve customer experience, and strong foundations for future growth.
Moderator: Suzie Smibert, SVP Client Delivery, Celero
Speakers: Pete Atkinson, VP UK, Canada & International Sales, ebankIT, Liza Joseph, President of Americas, Unblu
The Development of the Atlantic Credit Union Cybersecurity Program
Join Alan Brown, Head of Risk & Security at League Data and our panelists as they describe the journey of creating and implementing a common security program for the Atlantic Credit Union System. They will describe the genesis and the realization of the need for such a program and how they developed this realization into a tangible framework credit unions could seek help with. They will look at the steps of choosing a partner with the proper expertise to assist in the journey and how they developed the different components while maintaining a framework that included all credit unions on the system. The value is realized when the entire group adopts the common principles in the program and every credit union grows together. "We are only as strong as our weakest link," has become a well understood concept.
Speakers: Alan Brown, Head of Risk & Security, League Data and Krishna Raj Kumar, Director Consulting Services, Cybersecurity and Privacy, Atlantic Business Unit, CGI
Fast Forward into the Future: Will You be Ready?
Payments is a fast-paced industry with a lot of moving pieces set in an ever-evolving landscape. Will you be ready for what's coming?
Join some of the industry's preeminent thought leaders as they identify the trends and technologies most likely to impact you and your members in the years to come. Open banking, digital payments, fraud, and more will be explored in this interactive presentation that peers into the future so you can start planning today.
Speakers: Michelle Burger, VP, Business Solutions & Partnerships, Everlink, Romi Kohli, VP, Development, PMO & Innovation, Everlink and Dominique Samson, VP of Corporate Affairs, Flinks
North American Financial Services: Industry Perspective – What we are hearing from our Strategic Clients
Session will provide attendees with an overview of the current Financial Services industry challenges and where there are areas of opportunity for focused IT investment. The discussion will cover topics including addressing technical debt, the digital skills gap, leveraging cloud to reduce run the bank costs and improve agility as well as some examples of where AI is being leveraged across the Financial Services industry.
Speakers: Simon Barkla, VP, Head of North American Financial Services Industry Advisory Group, Oracle
Assessing Cyber Threats to Credit Unions in 2023
In today's digital age, cybersecurity threats are ever-evolving and constantly changing. This presentation will cover current cyber threats that credit unions need to be vigilant against. Join industry experts who will discuss the latest tactics used by cybercriminals, how to detect and prevent attacks, and best practices for protecting sensitive information. By the end of the presentation, you will have a better understanding of the cyber threats that exist today and how to stay protected.
Speaker: Michael Doucet, Executive Director/Executive Advisory, Office of the CISO, Optiv
Best Practices for Streamlining Credit Union Financial and Regulatory Reporting Processes
Join this break out session to hear how BankBI is running financial automation and regulatory reporting projects with 20 credit unions in Canada that are regulated in Saskatchewan, Ontario, Manitoba, British Columbia and federally regulated by OSFI. In this breakout session we will explore with help of Christine Tucker CFO of Synergy Credit union and Ryan Tebbutt CEO of Churchbridge Credit Union some lessons learned and distil a set of best practices that can help other credit unions gain efficiencies and manage their regulatory compliance obligations.
Speakers: Christine Tucker, CFO, Synergy Credit Union, Ryan Tebbutt, CEO, Churchbridge Credit Union and Graham Goble, CEO, BankBI
Real-Time Payments Equals Faster Fraud
It is expected that the trend of increased fraud will continue to grow with modernized payments such as real-time functionality, larger transaction values and irrevocable fund transfers. What does "good look like" when it comes to fraud prevention and management in a RTR world? This session will review layered approach that is needed to mitigate fraud.
Speaker: Ron Kaine, Product Director, Enterprise Fraud Management, Central 1
Customer Experience Transformation with AWS
Members today expect a seamless experience across multiple channels. To address their needs, credit unions can develop and enhance their capabilities to provide members with a high quality omnichannel experience, including digital self-service and personalized recommendations. In this session, learn how AWS works with financial institutions to transform customer experiences using data, analytics, and AI/ML, to deliver better outcomes and drive business value.
Speaker: Sean McCarthy, Financial Services Industry leader, AWS
Modern Workplace Technology Adoption for Measurable Productivity Gains
Advancements in technology and the emergence of hybrid work have brought seismic change in how people use technology to work. Many organizations have implemented modern workplace tools to help their people collaborate better and work more effectively; however most still struggle to drive meaningful adoption and employee enablement beyond most basic uses. This session will feature insights into modern workplace adoptions that are powering digital transformations across Canada, including live demonstrations and the data-driven productivity, efficiency, and satisfaction metrics being achieved.
Speaker: Ryan Jeffery, Director of Strategic Account Management, WBM Technologies, and Jody Sagen, Director of Technology Experience & Enablement, WBM Technologies