Wednesday November 8
Canadian Violence Link Conference
Thursday November 9
Canadian Violence Link Conference
Friday November 10
Prosecution of Animal Abuse Conference
10:30 a.m. — 10:45 a.m.
Join us for the official kick off of the 2023 Canadian Violence Link Conference, where innovative, like-minded individuals will gather to explore new ideas and build connections over the next two days.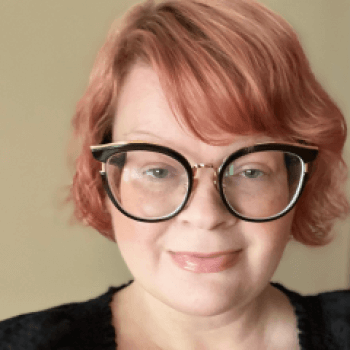 Kerri Thomson
10:45 a.m. — 11:45 a.m.
Toronto Humane Society's Urgent Care Program: Preserving the Human-Animal Bond through Trauma-Informed Emergency Foster Care
At Toronto Humane Society, we recognize that animal welfare services are connected to larger systemic challenges. We recognize that these issues can have direct impacts on pet owners' access to, and ability to utilize pet care services. We recognize the value that the human-animal bond (HAB) has for both the guardian and the pet, and we also recognize that the best place for every pet is in a loving home. That said, we also recognize that some homes are not safe for the humans, the animals or both.
It is with this objective in mind, Toronto Humane Society launched our "Urgent Care" program which serves as a preventative and response-based initiative providing temporary foster care for pet owners who are fleeing violence as well as experiencing additional complexities including but not limited to housing difficulties, medical challenges, financial restraints and family dynamics. The program safeguards the bond in times of crisis by preventing unnecessary surrenders, mitigating animal abandonment and supporting families by ensuring pets are kept in a loving foster home while owners gain stability and safety once again.
In this presentation we will examine what is required to run a successful community-supported emergency foster care model. We will share the concept of Trauma-Informed Care and how those principles can be leveraged to create meaningful relationships with community members. Our hope is to have you leave the presentation feeling encouraged to create or bolster your own program that aids individuals experiencing crisis. Attendees will receive access to our 'Urgent Care Manual' (developed by presenter and THS's register social worker Dillon Dodson) which covers the topics of our presentation in-depth. Acting as a blueprint, it is designed to assist other agencies operationalize their own Urgent Care-style programs. Our presentation will also introduce research and statistical findings on the families and the pets who have accessed our Urgent Care program over the last two and a half years.
Key Learnings:
Promising Practices on Pet Safekeeping Programs & Sharing of our Learnings: Determine if an Urgent Foster Care program is right for your agency, explore what you need to succeed and consider how to build successful partnerships
Introduction to Trauma-Informed Practices: Learn what TIC is, why these practices are relevant to multisector agencies, & how this perspective can support your agency, staff and wider community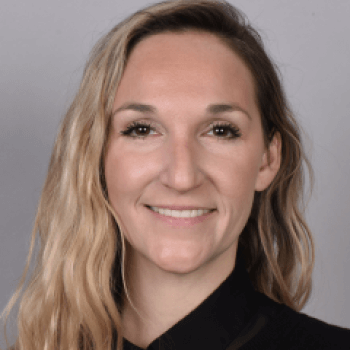 Dillon Dodson, RSW, MSW
12:00 p.m. — 1:00 p.m.
Defending Animals Book Launch with Barbara Cartwright and Kendra Coulter
Defending Animals: Finding Hope on the Front Lines of Animal Protection is a moving portrait of how diverse people are winning small and large victories for animals in communities, courtrooms, boardrooms, and parliaments. This unique book gives readers an inside look at the work of cruelty investigators, forensic veterinarians, lawyers, and many others on the front lines in Canada, the United States, and around the world. Humane Canada's CEO, Barbara Cartwright, joins author Dr. Kendra Coulter of Huron University College at Western University to discuss the Violence Link, the power of collaboration, and how defending animals is central to creating a safer, more sustainable, and humane future for us all.
Key learnings:
How animal protection and human-animal Violence Link work is being undertaken in Canada and beyond
How organizations are collaborating, responding, and trying to prevent harm before it happens
Why animal protection is fundamentally connected to people's wellbeing - and vice versa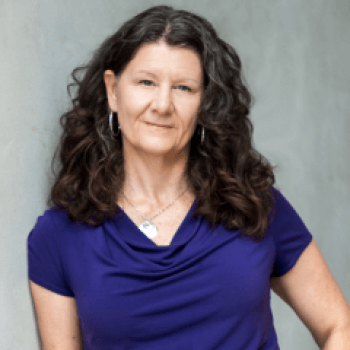 Barbara Cartwright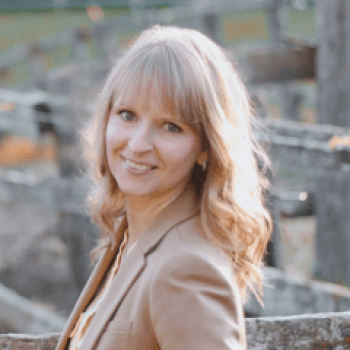 Kendra Coulter
1:00 p.m. — 1:45 p.m.
Lunch & Open Discussions Between All Sectors
Breakout rooms are available for those in different sectors to connect about key issues or simply to have a conversation. These breakout rooms are not moderated.
1:45 p.m. — 2:45 p.m.
Not just speaking for animals: The need for cross-sectoral advocacy on pet-friendly housing
Housing is an important social determinant of health. Having a safe and affordable place to live is key to our well-being, providing us with stability, security, and a sense of belonging. However, for the millions of Canadians who rent, these benefits are not a given. With the national vacancy rate at its lowest since 2001, finding a safe and affordable rental in this country is a challenge – and, because of widespread pet restrictions, even more so if you happen to have pets, as more than half of Canadians do.
The pet-friendly housing shortage has significant implications for those working in the area of the Violence Link. Not only do pet restrictions prevent people from leaving violent relationships, but they also serve as a barrier to survivors finding long-term living situations beyond transition and second-stage housing. Pet restrictions continue to be a top reason for surrender to animal shelters across the country, and they impact the ability of animal welfare organizations to recruit foster-based violence prevention programs.
While advocating for pet-friendly housing has traditionally been the domain of animal welfare organizations, the BC SPCA will argue the need for a broader approach. Using results from recent provincial polling, this presentation will walk through the data on the issue, discuss the lessons learned from past unsuccessful strategies, and outline the current initiatives that are showing promise – ultimately making a compelling case for cross-sectoral advocacy on pet-friendly housing.
Key learnings:
How results from a provincial poll illustrate the challenges faced by renters with pets, with an emphasis on vulnerable populations
Why pet-friendly housing is foundational to addressing the Violence Link
Ways that both animal-focused and human-focused sectors can advocate for pet-friendly housing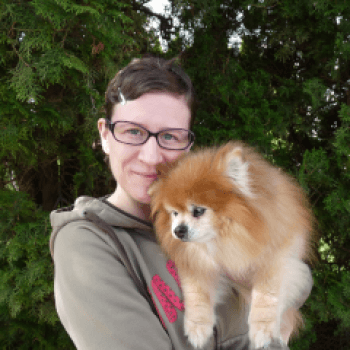 Meghann Cant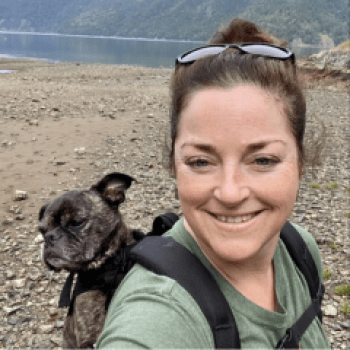 Sarah Herring
3:00 p.m. — 4:00 p.m.
Equity in Animal Welfare: Integrating Trauma-Informed and Culturally Safe Practices
Join us in this engaging session as we delve into the crucial role of trauma-informed care for those with animal companions affected by violence. With a focus on Canadian context, we will explore the intersection of trauma, violence, and animal welfare, shedding light on the urgent need for trauma-informed approaches in supporting people and their animal companions. This session will showcase the Vancouver Humane Society's innovative Trauma-Informed Training Program and its transformative impact on animal welfare professionals and organizations, ultimately improving outcomes for staff, clients, and animals.
Attendees will gain a deep understanding of trauma's effects on humans and learn practical strategies to implement trauma-informed care in their own work. Through real-life case studies and interactive discussions, we will explore trauma-related behaviors and their implications for animal welfare, as well as effective interventions to promote healing and resilience.
Key learnings:
Understand the link between trauma, violence, and animal welfare, specifically in the Canadian context.
Gain insights into trauma-related behaviors in humans and how they manifest in various settings.
Acquire practical tools and strategies to implement trauma-informed care and support animal victims of violence, promoting their resilience and well-being.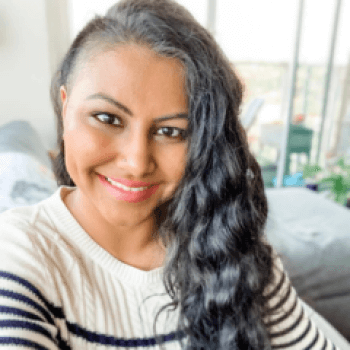 Sareeta Lopez
4:00 p.m. — 4:15 p.m.
As we end a difficult but inspiring day filled with insightful new learnings, join our hosts as they reflect on the day and what is to come on day two.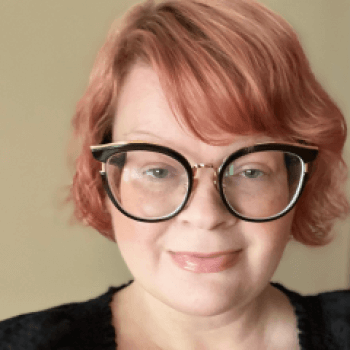 Kerri Thomson
10:30 a.m. — 10:35 a.m.
Join us for day two of the 2023 Canadian Violence Link Conference. Get ready to expand your understanding and connect with fellow attendees as we embark on a journey into thought-provoking and captivating presentations.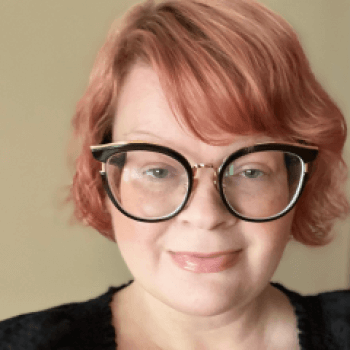 Kerri Thomson
10:35 a.m. — 11:35 a.m.
Beyond the Link: Practical Guidelines for Human Service Personnel
This workshop will address the link between animal cruelty and human violence, with particular attention paid to implications for practice. By recognizing signs of animal maltreatment and asking questions about animals in the home, human service personnel can more effectively identify people and pets at risk. In this session, participants will learn strategies for incorporating questions about animals into their work and will be given practical tools for use in the field. Guidelines for assessing and addressing signs of abuse and barriers to safety will also be provided. Using knowledge of the Link to inform their practice, professionals will be able to identify family violence earlier, and implement interventions that are more likely to succeed.
Key learnings:
Identify at least one way in which animal maltreatment may be relevant to your profession or field of study.
Discuss how human service personnel can incorporate questions about animal abuse into their practice.
Name three important considerations when safety planning with pets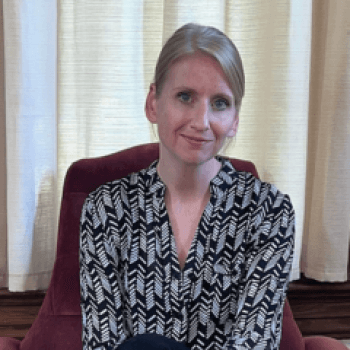 Claire Coughlin
11:45 a.m. — 12:45 p.m.
Working to End Violence: 3 Organizations' Collaborative Partnership in Saskatchewan
Saskatchewan has one of the highest rates of gender-based violence in Canada. Addressing large-scale, complex problems like GBV in Saskatchewan requires a coordinated, collective approach. Three provincial organizations started a Working to End Violence Partnership a decade ago to do just that.
In this presentation, the Provincial Association of Transition Houses and Services of Saskatchewan (PATHS), Saskatchewan Towards Offering Partnership Solutions (STOPS) to Violence, and the Saskatchewan SPCA will discuss what their Partnership has been able to achieve and what they hope for moving forward. The three organizations' collaboration has been able to complete a variety of projects and offer research, resources, and support services across the province of Saskatchewan, with the violence link at the core of it all. Working collectively, the Partnership's work has reached a broad, diverse, and interprofessional audience in Saskatchewan and nationally. The presentation will outline the history, projects, successes, challenges, future directions, and collaborative process of the Working to End Violence Partnership. Lastly, it will also feature a Q&A component with members from each organization of the Partnership.
Key learnings:
To learn how the Working to End Violence Partnership was formed in Saskatchewan and continues to collaborate successfully
To gain knowledge of the resources and projects the Partnership has been able to achieve
To learn how provincial-level organizations can support micro, mezzo, and macro-level initiatives and projects within a province.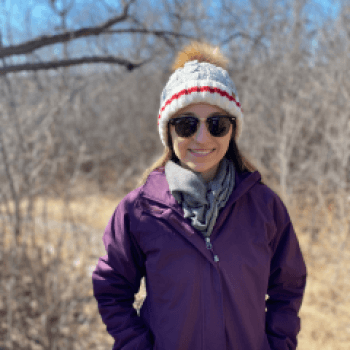 Laura Zmud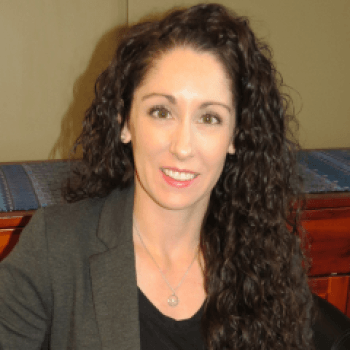 Crystal Giesbrecht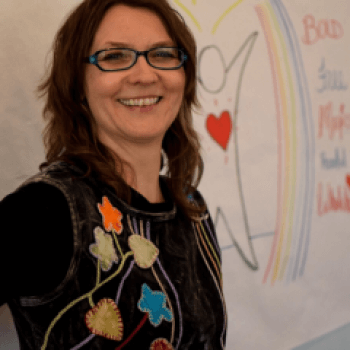 Tracy Knutson
12:45 p.m. — 1:15 p.m.
ACT (Awareness, Collaboration, Tools) To Keep Families Safe: The Impact of Cross-Collaboration on Supporting Survivors of Gender-Based Violence with Animals
Women experiencing Gender-Based Violence (GBV) face an inadequate system of support that has additional barriers for women with animals. Most women's shelters do not take in animals, and women are often faced with the impossible choice of leaving their companion(s) behind or staying and enduring more violence. To address this critical dimension of the Violence Link, Humane Canada launched the ACT (Awareness, Collaboration, Tools) Project for Women with Animals Experiencing Gender-Based Violence (GBV) in December 2021 with generous funding from Women and Gender Equality (WAGE) Canada.
Survivors with animals who experience GBV are often confronted with a system that does offer solutions for their animals as survivors flee violence. Through cross-collaboration between human and animal service organizations, innovative and creative solutions have been built to support survivors of GBV and their animals. Over the past year, the ACT Project has worked with cross-sector organizations across Canada to develop an Adaptable Collaborative Response Model (ACRM) to guide program development and emerging practices that support survivors experiencing gender-based violence with animals. This model aims to help organizations better support survivors in overcoming barriers toward securing a violence-free future.
The session will highlight key opportunities to participate in this initiative through 1) Raising awareness and increasing communication about the Violence Link; 2) Engaging in an emerging cross-discipline Community of Practice (COP); 3) Accessing education, tools, and resources to support organizations responding to women with animals experiencing GBV.
Key learnings:
Understand the complexities of leaving an abusive relationship and the increased barriers to securing safe, affordable, and animal-friendly shelter or housing for survivors of gender-based violence and their animals.
Learn about Humane Canada's ACT (Awareness, Tools, Collaboration) to Keep Families Safe Model and utilize the model's information and tools in their work to support survivors of gender-based violence and their animals.
Opportunity to learn about the importance of cross-sectoral collaboration and partnership building and the networking available through the ACT to Keep Families Safe Community of Practice.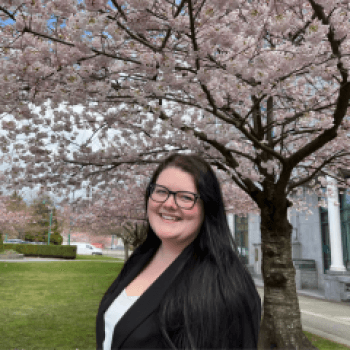 Sue O'Neill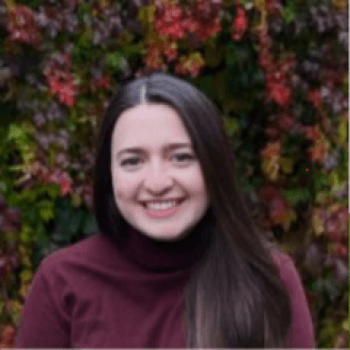 Claire Dulude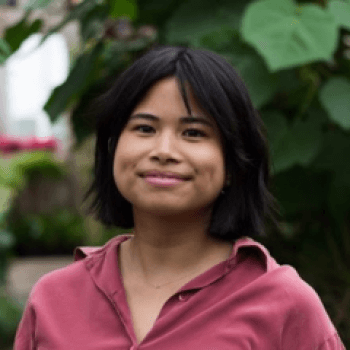 Andrea Ondrade, MSW, RSW
1:15 p.m. — 2:00 p.m.
Lunch & Open Discussions Between All Sectors
Breakout rooms are available for those in different sectors to connect about key issues or simply to have a conversation. These breakout rooms are not moderated.
2:00 p.m. — 3:00 p.m.
BC SPCA Violence Prevention Program
This session will focus on the creation and operation of the Violence Prevention Program, which offers long term fosters for folks fleeing domestic violence. Personal and pet welfare are deeply intertwined, and animal guardians will often stay in abusive situations rather than leave their pets. The Violence Prevention Program is a critical link between domestic violence support and animal safety. Join us to learn about the VPP, including the challenges we faced in the three years of planning and running the program and sharing best practices. For example, the importance of establishing partnerships, communication pitfalls, pet pick up and drop off logistical issues, veterinary requirements, all with an emphasis on teamwork. Information will be relevant for other animal welfare organizations wanting to run a similar program and organizations that support folks fleeing domestic violence on how to access the program.
Key learnings:
How to access the VPP and the importance of the program
Best practices for a similar program
Fostering relationships to strengthen the program and promote cooperation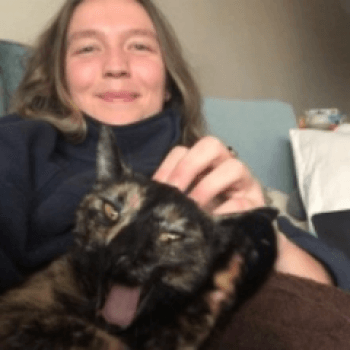 Tash Perovich
3:15 p.m. — 4:15 p.m.
Groundbreaking Changes to BC's Pet Custody Laws and The Violence Link —A Multifaceted View From An Animal Lawyer, Executive/Advocate from Battered Womens Support Service (BWSS) and a Senior Protection Officer from the BCSPCA.
We'll explore harnessing relationships and systems in the community, and the ramifications of violence involving the family pet. Companion animals are members of the family and are factored into the work of animal lawyers, the SPCA and women's groups. Canadian divorce law properly characterizes threatening, hurting or killing pets as family violence. Civil courts (along with criminal courts) are involved in the protection of animals and vulnerable people. Companion animals/pets are a flashpoint issue in separation and divorce and may be weaponized by a controlling spouse, or coercive tool. Women fleeing violence are frequently caught in a double bind of trying to save themselves, children and their pet from violence or the threat of violence all while navigating through social and legal systems. The overlapping vulnerabilities and intersections between children, animals and domestic violence are well documented. Violence directed to pets' harms both the animal and intimidates and traumatizes children and intimate partners. Investigations by the BCSPCA and BWSS, deal with clients in crisis, intervention, removal of animals, safety planning for victims. Groundbreaking unique new amendments to BC's Family Law Act in 2023, explicitly and implicitly recognizing the Violence Link when it comes to pet custody or ownership of the family pet. Animal lawyers deal with pet custody matters. Recent amendments to the law are meant to make it easier for separating and divorcing couples to end their relationship rather than prolong conflict over the family pet. Pet custody orders that account for the Link will begin once the legislation is proclaimed.
Key learnings:
Attendees will learn about harnessing community relationships between lawyers, battered women's service advocates and the SPCA, engaging these different systems and viewpoints to create and maintain relationships with clients and community involved in pet custody cases involving the Violence Link, including the application of the landmark new pet custody legislation in BC, which explicitly takes the Violence Link into account and may form a model for other provinces.
Attendees will learn about interventions, legal advocacy and social support at the Battered Womens Support Services for survivors, their children and animals who are navigating through the Violence Link, pet custody battles.
Attendees will learn about, BC SPCA investigations involving companion animals and the Violence link, identifying animals who may have been abused and what BC SPCA offers vulnerable people and animals who have been abused.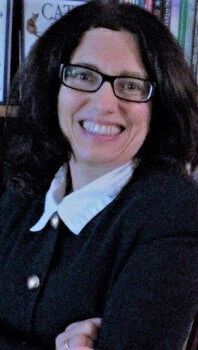 V. Victoria Shroff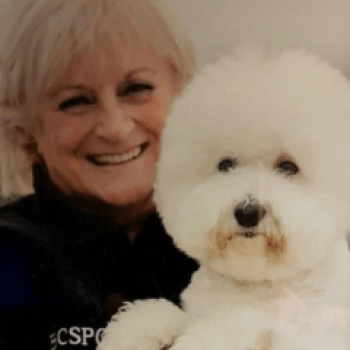 Eileen Drever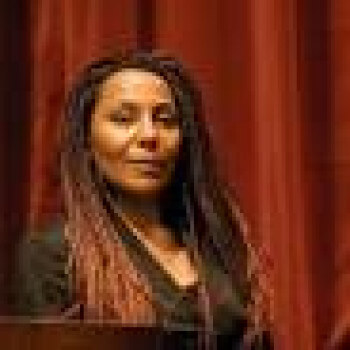 Angela Marie MacDougall
4:15 p.m. — 4:45 p.m.
The Violence Link in Practice: Implications of the Violence Link for family justice professionals
Despite a substantial body of research documenting the link between intimate partner violence and animal abuse, research attention has not been paid to how family law professionals, specifically family lawyers and mediators, encounter and deal with the Violence Link in their practices. Given that family law professionals are often among the first to encounter those aiming to dissolve an abusive relationship, their perspectives are key to understanding how to better serve the victims/survivors impacted by the Violence Link. This study therefore solicited the perspectives of family law professionals in Canada via a self-administered online survey and follow-up, in-depth qualitative interviews. This presentation will detail the most salient findings from the data and outlines the recommendations for improving the family justice system's attentiveness and responses to the Violence Link that emerged from this study. It will also feature a Q&A component with members of the research team who could field questions on methodology and process.
Key learnings:
Current knowledge levels that exist regarding the Violence Link among Canadian family justice system professionals and where improvements can be made
Real world data that examines the needs of family justice system professionals with respect to supporting clients dealing with Violence Link issues in their lives
Opportunity to learn more about research methodology and practices from a team that just executed a national study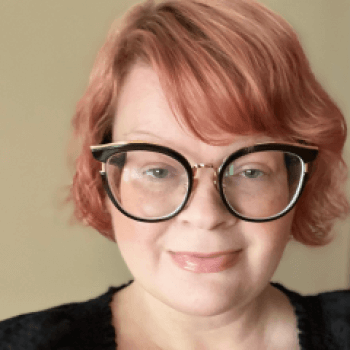 Kerri Thomson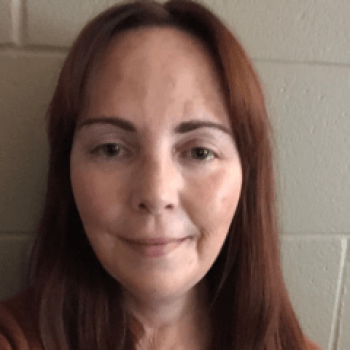 Dr. Amy Fitzgerald
4:45 p.m. — 5:00 p.m.
Final reflections on the past two days
As we bring the conference to a close, join our hosts as they reflect on learnings and key takeaways from the past two days.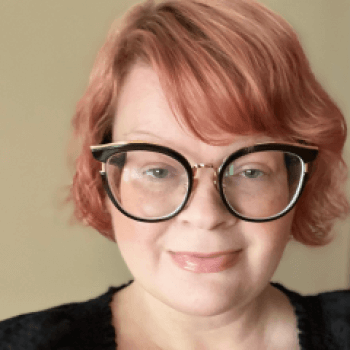 Kerri Thomson
10:00 a.m. — 10:05 p.m.
Join us for the official start of the 2023 Prosecution of Animal Abuse Conference, where innovative, like-minded individuals will gather to explore new ideas and build connections.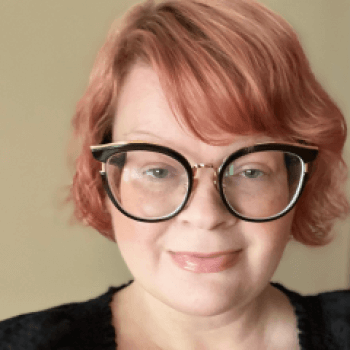 Kerri Thomson
10:05 a.m. — 11:05 a.m.
2023 Case Review followed by Prosecutor Question Period
One noticeable hallmark of recent animal abuse cases is the increase in the recognition of animal sentience and sentencing that better employ principles of denunciation and deterrence in the wake of the Alberta Court of Appeal decision in R v Chen in November 2021, both within Alberta and in jurisdictions beyond.
Join prosecutors for a deeper dive into some of these recent cases and their decisions. Afterward, they will take attendee questions as well as questions from other prosecutors submitted prior to the conference about the many aspects and nuances of animal abuse files.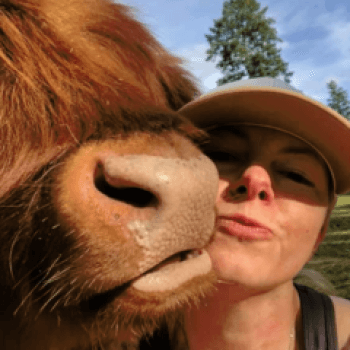 Alexandra Janse
11:15 a.m. — 12:15 p.m.
The Whens, Whys and Hows of Using Expert Witnesses: Panel with Crown Prosecutors
Renowned animal behaviourist, Dr. Rebecca Ledger, will join prosecutors for an in-depth discussion into the use of expert witnesses and testimony in animal abuse files. Topics will include when and how to most effectively use an expert, which can be especially crucial for s. 445.1(1)(a) (pain/suffering) charges, and what to look for and ask when preparing a letter seeking an expert (which may not be as obvious as you would think).
The presentation will be followed by a live example of an expert testifying.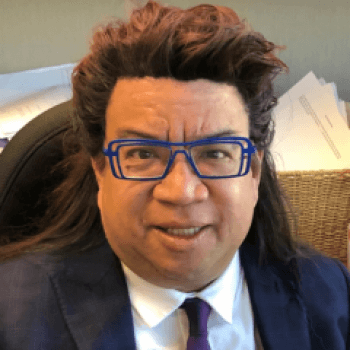 Christian Lim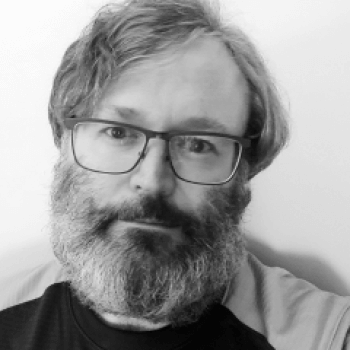 Boyd McGill
12:15 p.m. — 12:45 p.m.
Expert Witness Example Testimony with Dr. Rebecca Ledger
Following the session "The Whens, Whys and Hows of Using Expert Witnesses: Panel with Crown Prosecutors" with a live example of an expert testifying.
1:30 p.m. — 2:30 p.m.
Prosecuting the Nuance: Why prosecuting animal welfare files are different and why it matters
Session description coming soon - check back for updates.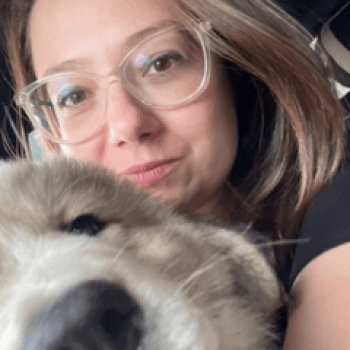 Monica Fras
2:45 p.m. — 4:15 p.m.
Fetlock or Forelock? Large animal anatomy, husbandry and common ailments
Traditionally, animal welfare has focused on "charismatic megafauna" – most commonly cats and dogs. However, in recent years there has been increasing attention paid to "livestock" – both in terms of food production and as pets. This has led to a significant increase in animal cruelty complaints involving large, domesticated animals. Most prosecutors, however, have little practical knowledge regarding these animals and the standards for their care.
Dr. Robert Mulligan will provide a primer on large animal anatomy, husbandry, and common ailments – in particular those caused by neglect. He will teach us the difference between a fetlock and a forelock and get us up to speed on fascinating and disgusting medical ailments such as rain scald and hoof rot.
This session will conclude with the closing remarks for the 2023 Prosecution of Animal Abuse Conference.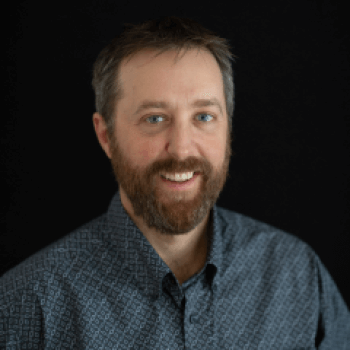 Dr. Robert Mulligan, DVM, BSc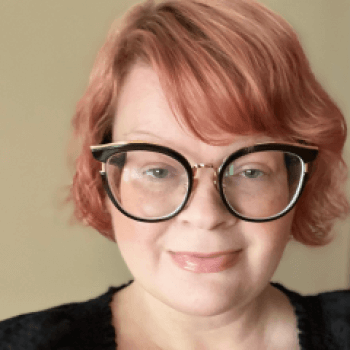 Kerri Thomson